Why Pinnacle Locum Tenens is the Right Choice for Your Facility
We understand our role.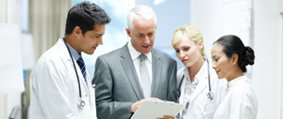 The decision to utilize Locum Tenens is often not an easy one. The ideal world for any healthcare practice/facility is a full staff of permanent physicians. But in today's marketplace, that ideal situation is more and more rare. Stuff happens. Physicians leave in this increasingly competitive marketplace, they have their own health issues, or sometimes just need a vacation.
We are there when you need us! We know how to thoroughly evaluate your needs and more importantly, we know how to make the RIGHT placements, keeping your revenue flowing and providing continuity of patient care.
Credentialing Assistance
Our internal credentialing standards meet or exceed most of our hospital partners. We do necessary background checks, claim histories, and reference checks. We will communicate any issues we find and help you coordinate anything you need internally.
Retention Strategy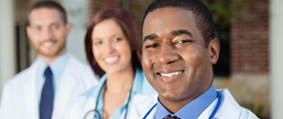 Inevitably providers in a facility will be out of the office for some period of time. Rather than requiring the staff to double up on the workload, healthcare organizations may consider calling Pinnacle for a locum tenens provider. Keeping providers content and not overworked is paramount to the success of retaining staff. Locum tenens coverage serves as a retention strategy that is emerging in healthcare organizations.
Permanent Recruitment Strategy
You have interviewed the perfect candidate. The physician is contemplating the move but still has some reservations; perhaps a spouse is also involved. You just cannot quite get them signed on the dotted line. Sound familiar? Perhaps we can help. Pinnacle Locum Tenens can offer a temporary locums window to the doctor for one month; this option allows you and the doctor to have peace of mind in moving forward.
Contact us today to learn more.
Advantages for Physicians working Locum Tenens with Pinnacle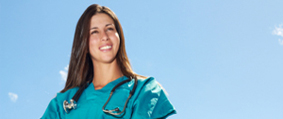 Freedom, we understand you.
Work when and where you want. Today doctors are required to do much more than practice medicine. Many do not want the chains of daily paperwork to tie them down and want to focus on patient care instead. Good patient care requires a good work/life balance. At Pinnacle, we get you.
The Pinnacle Difference — it's about you!
When you speak with a Pinnacle recruiter, the focus is on you. What would you consider and when are you available? Lots of agencies will call you about positions you have said no to many times. But at Pinnacle, we like to find out what your preferences are and work in reverse. A partnership approach allows us to reach out to all of our clients and potential clients in locations and with time frames that work for you.
Offers Competitive Compensation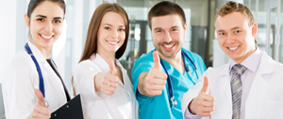 Pinnacle always stays current with rates by specialty and location. With years of experience in Locum Tenens, we know that every practice is not the same. Some areas must pay more competitively than others. Not all caseloads are the same. Let us put our years of experience to work for you.
The nuts and bolts: Credentialing, Travel, Malpractice
Working with Pinnacle is a turnkey solution. We assist with credentialing, coordinate suitable travel/lodging, and provide A rated malpractice coverage.
The Right Relationship
Physicians can expect rewarding and professional experiences with Pinnacle assignments. We strive to closely match the medical skills, experiences, and preferences of our providers and to communicate them accurately to you. We recognize that when a physician is happy with the assignment, chances are the client will be too.
Submit your CV or contact us today to learn more.