Adhere to Sound Ethics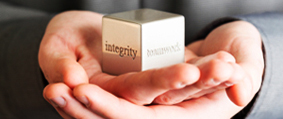 The business ethics of PHG are held to the high standards of the National Association of Physician Recruiters (NAPR). The NAPR is viewed as the "Better Business Bureau" of the physician recruitment industry. Pinnacle Health Group is not only a member of the NAPR, but Michael Broxterman, our President and CEO, also served on the board for 10 years and as President of the association in 2004-2005. Pinnacle recruiter, Craig Fowler, will be incoming president in 2014.
Maintain Superior Client Relations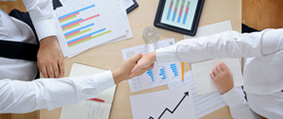 The Pinnacle Health Group team strives to give 100 percent satisfaction to our clients. We do this by hiring only the best recruiters who have a proven track record. We form strategic partnerships with our clients and become an extension of their team. Pinnacle recruiters also initiate and sustain meaningful exchanges between clients and physicians and supply many useful tools such as surveys, progress reports, email and marketing campaigns, etc.
Secure and Develop Leading-Edge Resources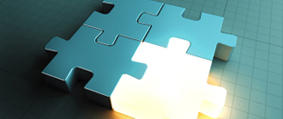 Reliable and leading-edge resources are vital in physician recruitment. That is why we work hard to secure the best resources in the business. We generate extensive direct mailing and advertising campaigns, as well as publish monthly newsletters that reach over 400,000 physicians and clients annually. Our website has over 100,000 visits each month. The site presents job opportunities in an easy to use format and is supported by over 30,000 targeted monthly email campaigns.
Contact us today to learn more.