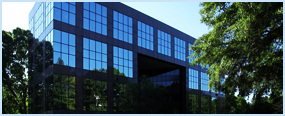 Pinnacle Health Group is a nationally recognized full-service Physician
Search firm. We are an active member of the National Association for Physician Recruiters and our Chief Operating Officer served as President from 2004-2005. We take pride in hiring the best people in the business and are always looking for talented and experienced professionals to join our growing team. Move your career to an industry that is strong, vital, and growing. The physician shortage is increasing, and the need for recruiters is constantly expanding.
We accept resumes through email, fax, or postal mail. No phone calls please. Job descriptions are listed below along with an email link. Please indicate the position you are interested in when submitting your resume. All resumes must include salary requirements.
Mail Resume to:
Jon-Paul Keenan

Vice President of Operations
Pinnacle Health Group
1455 Lincoln Parkway, Suite 350
Atlanta, GA 30346
Fax Resume to: 404-591-4196 • Email your resume to: hr@phg.com
Current Job Listings
— We always welcome resumes!
Business Development Manager/Sales
Show

this job listing
Job Description:
Immediate opening for a business development manager who desires to work with C-suite executives of hospitals and healthcare systems.
Pinnacle Health Group is a full-service, national physician recruitment firm that helps bring healthcare to communities that need it. Headquartered in Atlanta, our continued growth makes us one of the largest, privately held, retained physician search firms.
By delivering high-quality, results-focused service, we have placed well over 1,000 physicians into permanent roles and have satisfied the needs of hundreds of healthcare organizations. Today, over 70 percent of new searches come from loyal clients.
With the physician shortage growing, and our unique, proven approach to recruitment, this is a booming market for an aggressive, highly motivated sales professional. This position is responsible for networking with C-suite executives and in-house recruiters to grow Pinnacle's client base, secure signed search agreements, grow a territory and develop relationships with industry associations.
As Business Development Manager, you'll work under the guidance of our co-founder/COO and our Senior Vice President Marketing.
Job Requirements:

• Strong analytical and organizational skills
• Excellent verbal and written communication skills
• Must be self-motivated and production driven
• Minimum five years sales experience
• Working knowledge of Microsoft Outlook
• Heavy telemarketing selling
• 50% travel
• Must be a strong closer
• Ability to meet deadlines and multitask
• BA/BS or equivalent
in a fast-paced environment
– Experienced in physician recruitment
– Proven sales and marketing performance
– Demonstrated effectiveness in fostering client relationships including building strong rapport with C-suite executives
– Strong contract negotiation and closing skills
– Excellent verbal and written communications skills
– Strong interpersonal skills with outstanding service orientation
– Ability to travel up to 40 percent.
– BA/BS or equivalent
Responsible for:
– Meeting revenue goals
– Prospecting and developing relationships with new accounts via regular sales calls and regular networking/marketing events
– Giving persuasive sales presentations
– Negotiating and closing physician search contracts
– Ensuring clients receive the high level of service that Pinnacle is known for.
Pinnacle Health Group offers a performance-driven culture, full marketing and promotion support, a competitive base salary with commission and a strong benefits and PTO package.
Ready to take your career to the next level? Find out why our employees enjoy our commitment to success, professionalism, friendly and supportive culture and stable work environment.
Job Type: Full-time
Required experience:
• Sales: 5 years
Email your resume to hr@phg.com
Come join a friendly and stable work environment. We offer a competitive base salary with commission
and a benefits package that includes the following:
| | |
| --- | --- |
| • Medical and dental insurance for the employee | • Healthcare flexible spending account |
| • Life Insurance | • 401(k) |
| • Paid time off for vacation, holidays, illness | |
Equal Employment Opportunity
It is the policy of the Company to provide equal employment opportunity to all people and all our clients by making all employment decisions, such as recruitment, hiring, promotions, training and compensation, without regard or consideration to race, color, ancestry, religion, national origin, sex, pregnancy, sexual orientation, marital status, age, physical or mental disability, medical condition, or veteran status or any other status protected by federal, state, and/or local laws.
It is the responsibility of every employee to ensure that discrimination or harassment does not occur in the workplace. Employees who believe they are victim of discrimination should promptly report this to their supervisor or, alternatively, to the COO, Michael P. Broxterman , who will conduct an investigation and take appropriate action.