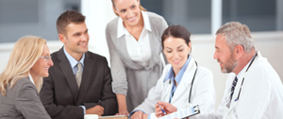 The success of Pinnacle Health Group (PHG) can be attributed to a team of dedicated professionals — many of whom work behind the scenes to achieve our ultimate goal — keeping our clients satisfied. Our President and CEO, Mike Broxterman, however, is at the forefront our business. While he co-founded the company more than 20 years ago, he still has daily hands-on involvement with the company's operations.
Mike brings invaluable insights and broad experience, which translates to superior client satisfaction. He holds a monthly "all recruiters" meeting where he meets to review accounts, problem solve, and offer creative ideas. Mike is a true visionary, and along with some of the industry's most experienced recruiters, this team fosters trusting client relationships.
The PHG team focuses on satisfying the client and candidate through successful matches. This goal begins with the support and leadership of management and flows though all levels of the organization. Here is more on what you can expect from PHG and why we believe our clients return:
Seasoned Recruiters
You have the benefit of working with seasoned professional who truly know the business. Over the years, we have refined the strategies we use to successfully recruit qualified physicians. Whatever the challenge, our team is ready and will give you the personnel attention you deserve and the results you expect.
We strive to make the RIGHT placement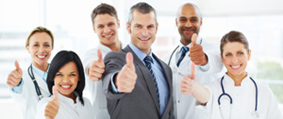 Our goal is for the physician to be happy in the community and for the client to be satisfied with the physician. So, we strive to make the right placement. One of our strategies is developing comprehensive community profiles. We visit our client sites — not just the hospital or practice location — but the community, the schools, the parks, the shopping areas, the arts and sports centers. We seek to get a feel for the community, as well as the opportunity. We want to experience the personality of the place and the people in the workplace, as well as in the community. The information we gather is essential in matching opportunities with candidates. Our aim isn't to make a placement — it's to make the RIGHT placement.
Current and Comprehensive Communication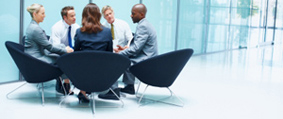 During the search process, we keep our clients informed. Weekly updates and monthly marketing communications are some of the ways we keep you abreast of our progress. You will have no surprises — our communication is frequent and comprehensive.
Additionally, we provide ongoing quality-care surveys to get your feedback. Our responses let you know that we hear you.
Contact us today to learn more.