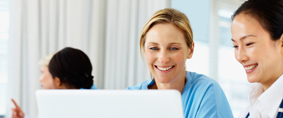 Thank you for taking the time to fill out our Curriculum Vitae (CV) form.  Your CV will be thoroughly reviewed with the intent of finding exactly the position you're looking for. Please indicate the type of employment you are seeking. If you have any questions about the form, please ask us . We are happy to help.
If you need assistance with writing your CV, see CV Advice for valuable tips. To submit your CV, please choose one of the following options below:

CV Upload
Please browse for your CV on your personal computer and upload it via our form.
Copy and Paste
This option  allows you to copy the text from your saved CV and paste it into each section:
* Indicates a Required Field
In accordance with the recently passed Do Not Call Legislation, please note that by contacting Pinnacle Health Group, you are hereby giving your consent to be contacted by Pinnacle via email, personal telephone number, or by other means of communication.