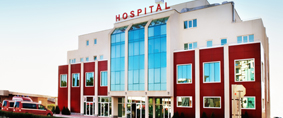 Case Studies
Going Beyond the Numbers: An Implementation Process for Your Medical Staff Plan
Whether a hospital conducts its own medical staff planning or contracts with a consulting firm, every hospital should have an up-to-date staffing plan. Reports suggest that medical staffing changes are becoming more common – while in the past changes in practices averaged 6-7% a year, medical staff changes in the 10 – 20 percent range are becoming the norm. Two factors driving this increase are the high number of physicians moving from private practice to employment models and the larger number of physicians who are of retirement age. It is therefore recommended that facilities complete a staffing plan about every three years and revisit the plan annually to make necessary modifications. Download the case study.
Presentations
Presented in 2012 Spring Managed Care Forum, April 26-27, 2012, Orlando, Florida Kentucky Hospital Association's 83rd Annual Convention, May 23-24, 2012, Louisville, Kentucky National Rural Health Association Webinar, June 26, 2012
One of the most notable trends among doctors and the overall health care and physician recruiting industries is the movement toward employment arrangements and an increasingly declining preference to compensation frameworks such as income guarantees and private practices. The market acclimates to industry changes and issues such as the overall growth of physicians, misdistribution and turnover, compensation, malpractice, rural healthcare and work-life balance among others. More than ever, it is important that market leaders, executives and administrators become aware of how they can optimize an employment structure that will suit their alignment goals and thus help them maximize productivity and market share. Physicians, in turn, can be empowered to make informed decisions when considering where to practice, given their own background, expertise, compensation and work-life requirements. Download the presentation.
Surveys and Reports
Pinnacle Health Group's Annual Physician Compensation Survey as reported in Modern Healthcare Magazine's annual physician compensation report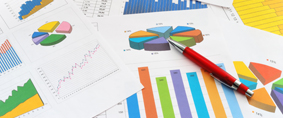 Pinnacle Health Group's 2016 physician compensation data is based on mean compensation and/or base salary for 175 surveyed physicians and 160 healthcare organizations, covering 51 specialties, from April to June 2016. The healthcare facilities for which the searches were performed included affiliated practices, healthcare management systems and physician groups.
Download the report.
Contact us today to learn more.