Advanced Practice Providers
The Advance Practice Provider Trend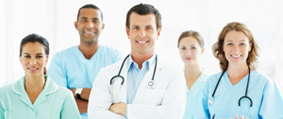 Today the trend toward using Advanced Practice Providers (APP) is meeting a vital need in healthcare and offers a viable staffing solution. In this field, Physician Assistants and Nurse Practitioners are key players in helping to mitigate the challenges resulting from a physician shortage. APPs are teaming up with organizations to enhance and meet the multitude of healthcare needs in our country. These advanced skilled providers are rising in demand and offer quality care at lower costs to the healthcare industry.
To learn more about how Advanced Practice Providers are assets to healthcare organizations, see the article:
The Rise of the Midlevel Provider.
To learn more about the rewards of this field, see the article:
Midlevel Providers Fill Primary Care Doctors' Shoes.
How APPs Can Benefit Your Facility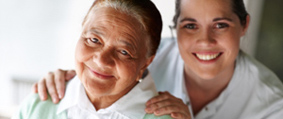 Are you faced with a demand to provide more care and at the same time lower costs? Physician Assistants (PAs) or Nurse Practitioners (NPs) are the ideal solution. In some opportunities, they provide many of the services that a primary care physician typically performs, including routine office visits and writing prescriptions. They can also subspecialize, working independently in a physician's office. PAs and NPs can help you to meet the needs of an increased patient load.
Why Choose Pinnacle?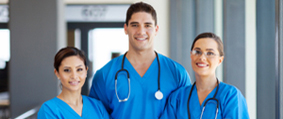 Whether helping a client find the right physician or Advanced Practice Provider, we use the same state-of-the art resources along with some of the most experienced recruiters in the industry. Our database includes over 37,000 non- physician providers. Our placements include: Physicians Assistants, Nurse Practitioners, Nurse Midwives, and Nurse Anesthetists. Pinnacle Health Group can help place the ideal candidate for your practice opportunity. This is just one more way that "We help bring healthcare to communities that need it!"™
Advanced Practice Providers can expect the same commitment made by recruiters working with physicians…they will not work to fill a position but to find the RIGHT match for the provider's skills and the client's needs.
Providers — Submit Your CV Online
Submit your CV using our simple online form, and let us help you find the opportunity you are looking for.