The Healthcare Need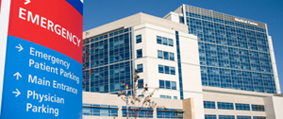 The increasing provider shortage has made locum tenens an ideal option for healthcare organizations that need additional staff for a temporary period. Preventing loss of revenue and preserving the continuity of care for patients are attractive draws to temporary staffing.
For Healthcare facilities, completing your staffing needs can be compared to a relay race. The finish line is a fully staffed facility…but getting there may require multiple stages. Pinnacle Locum Tenens can provide the initial coverage to meet your immediate coverage needs. Meanwhile, Pinnacle Health Group's Permanent Placement division can be working to find your facility the perfect permanent solution. In the end, we can help you start, accelerate, and finish the race, often in record time.
Pinnacle's Locum Tenens placements currently include ER Physicians and Hospitalists.
Learn why Pinnacle Locum Tenens is the right choice for your facility.
The Draw for Physicians
For physicians, locum tenens is an opportunity to travel and work in various healthcare environments, offering a chance to broaden their experience. Whether beginning a new career or looking for a change, this arrangement is an appealing alternative for providers. It affords the option to try out different opportunities before making a final relocation decision. Baby boomers may see locum tenens as an alternative to early retirement from a permanent practice, a shift in practice settings, or an incentive should they want to return to the workforce.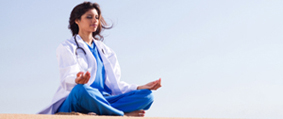 Physicians who are between permanent positions can also take advantage of locum tenens while waiting for licensures and transfers or while continuing to look for permanent opportunities. The length of these positions can be anywhere from a few days to a few years. Additionally, some temporary assignments can turn into permanent positions, opening the door for a locum tenens provider who has had a successful experience at a healthcare facility. Learn about the Advantages for Physicians with Pinnacle.Learn about the Advantages for Physicians with Pinnacle.
Contact us today to learn more.